You can listen to the next part of the book 'Trauma is a thing of the past – Telepathy is the new black' while waiting for tonight's workshop. Watch it here, or go to our YouTube channel The INNATE one of you haven't heard the first part yet.
Tonight, we are going to talk about how we can relate to guilt, and how we can forgive ourselves, and looking back on our lives, it doesn't take long for us to think of several stories where we are not proud of our own behaviour. Show up tonight, and get both valuable knowledge about the phenomenon, and some good advice on how you can work past these feelings of guilt and shame, before they cause even more harm than they already have.
To get in deep with healing your own trauma, you might want to check out our first course, 'Perceiving and quantifying'. It will teach you the basics of telepathic trauma healing, and the content of the course might be summarized something like this:
You will learn to access the astral- and the etheric field
You will learn some basic skills as of how to navigate the supernatural world
You will learn to gain specific knowledge to specific questions through guided exercises
You will exercise the ability to put the perceived in perspective
Read more on our web-page via the link listed below, and sign up using the contact form. We will have a limited number of seats, and we will start the course as soon as it is full. Don't hesitate to ask us if you have any questions. We love to hear from you! You can ask tonight, or you can use the contact form.
Invite your good friend to work with us tonight by sharing this newsletter, or the Zoom-link directly. It is free, and for all who want to learn more on how traumas affect us, and how to heal. It is a fascinating journey, and it is never too late to jump in the healing wagon with the rest of us! We start at 20:30 CET, and we are meeting for an hour and a half.
Here is the link to tonight's workshop: https://us06web.zoom.us/j/87289017765?pwd=SDU2NmIzOFk4YmMyT2I0ZTg5NTRDUT09
If you are asked for a passcode, please use this one: 016376
Come open-minded—the new prepared!
Ole and Linda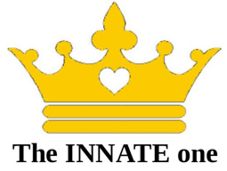 Link to the second part of the book: https://youtu.be/ZpUrxGqj68w
Go here to sign up for our first course, or to reserve your spot in the next workshop: https://www.innate.one/contact/
If you have any questions or comments, please let us know: https://www.innate.one/contact/
Read more about our first course here: https://www.innate.one/courses/1-perceiving-and-quantifying/
If you want to receive our newsletter directly in your email, please SUBSCRIBE by sending us a message here: https://www.innate.one/contact/