First of all, thank you for a great Tuesday evening. It feels good to meet and work together with you on really important things. We are strong, and we can move what feels like mountains inside of us. Keep working, keep connecting, keep sharing. We will continue these workshops, and we have decided to meet up next Tuesday, the 27th of December as well. Feel free to bring a topic or a case that you want us to work on together. There is no problem too big or too small. If it holds your attention, it holds you back!
Christmas can be a joyful time, but it can also bring forward the conflicts that resides within the family and within ourselves. What if, this year, we decided to act to resolve some of these conflicts by being there for others without any demands, remembering that everyone does his or her absolutely best with the resources available to them in this very moment.
You can watch or re-watch the introduction on guilt and forgiveness on our YouTube channel, 'The INNATE one', and the direct link is listed below.
We will spend these days as we spend most of our days; talking, laughing, working on our own healing, a bit of manual labour, eating simple foods, planning our future, and then some more talking. In other words; living and loving! Everyday we experience something new that helps us evolve. Everyday we find another key that unlocks a hidden space holding an old trauma that lacks our focused, loving intentional attention. We shed light on these hidden spaces, and we breathe. And let go. Shake it off like the cat shakes her paws after walking in the snow.
We wish you a productive couple of days, and hope to see you Tuesday evening, for a guilt- and shame free workshop filled with love and care.
Happy workaholiday to you all!
Ole and Linda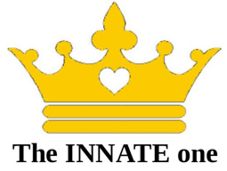 Link to last week's introduction on guilt and forgiveness: https://youtu.be/zDV123J6ecU
Go here to sign up for our first course, or to reserve your spot in the next workshop: https://www.innate.one/contact/
If you have any questions or comments, please let us know: https://www.innate.one/contact/
If you want to receive our newsletter directly in your email, please SUBSCRIBE by sending us a message here: https://www.innate.one/contact/