Luckily, few of us have to live the conflict that Juliet lived in the famous play. After the rather important and efficient workshop on conflicts last Tuesday, we will do another one on conflicts Sunday, but with a new outlook; solving the unsolvable conflict! So, if you weren't there Tuesday, don't despair. You also get a chance to learn more on the so important topic in the world of traumas. Because all traumas originate in conflicts.
Therefore, we welcome you to join us tomorrow, at 20:30 CET, for another hour together, where we get to explore our inner conflicts, and help each other release some of the stuff that has been piling up in there, prohibiting life.
We open the "doors" at 20:15 CET, so that you get a chance to make sure the technique is working, before Ole starts at 20:30. There will also be the possibility to ask questions that you might have. (If you are uncertain of what time 20:30 CET is in your part of the world, you can consult a time zone map. A direct link to one of them is listed below. We are based in the Oslo time zone.)
We will have our first course, 'Perceiving and quantifying, in February. The course will be in English, and we will meet Saturday 4th and Sunday 5th, from 16:00-22:00 CET.
Sign up using the contact form on our web-page. The price is 90 $ / 90 € / 900 NOK, unless you have the subscription. In that case, it is of course included.
This is what you get:
12 hours of live education in a small group on-line
a pdf-file with explained exercises
homework assignments, to bring the method into your daily life
access to low priced 1-1 sessions with Ole Blente
You can read about the course on our web-page, and you find the direct link below. Please don't hesitate to contact us if you have any questions of any sort. You can call or write. You find our contact information on the contact page, including our phone number. We love to hear from you!
The link to the workshop Sunday is here: https://us06web.zoom.us/j/89527684791?pwd=OUZNOTRVWTRYbTIzeG9rUitjLzFGQT09
If you are asked for a passcode, please use this: 259233
Let life and love flow!
Ole and Linda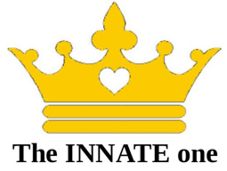 The time zone map, where CET is the time zone we are in: https://www.timeanddate.com/time/map/#!cities=187
You get more information on the first course here: https://www.innate.one/courses/1-perceiving-and-quantifying/
Sign up for the first course here: https://www.innate.one/contact/
If you want to receive our newsletter directly in your email, please SUBSCRIBE by sending us a message here: https://www.innate.one/contact/