The workshop start-up is only a couple of days away, and we have gathered some practical information for you, regarding when, what and how.
Everyone who receives this newsletter will also receive a link to the session, and do feel free to share both the link and the newsletter with friends and family that you think might benefit from trauma healing as well. The first workshop is Tuesday 29th November, at 20:30 CET. We will meet for about an hour, and the workshop is free, and for anyone who wishes to join.
We will start the workshop with a brief presentation of a topic or a problem. This Tuesday the topic will be anxiety. We will investigate the topic together, focusing on a specific case, and then focus our loving attention in order to balance the load with the intention of obtaining thriving happiness.
This is followed by a guided session, where you will focus on a specific problem of your own. When we work in a group like this, we will pursue a potential that eventually will bring some relief to each and everyone. Afterwords we will talk about what we have experienced.
Finally, we will—through a guided session like the one before—focus on some of the darkness that people around the world are experiencing right now, and then focus our loving, intentional attention on it in order to contribute to lasting peace and prosperity.
This workshop series will be in Norwegian. If you are not comfortable with the Norwegian language, please let us know, and we will do a workshop series in English as well. The easy way to contact us is through the contact form on our web-page.
We will send out the link to the session Tuesday morning, CET. Don't hesitate to reach out if you have any questions or suggestions. We want our school to be a place for sharing and learning, and where you claim responsibility for your journey, as a valuable part of our community.
If you have topic suggestions for future workshops, we would love to hear them. You can send them to us using the contact form on our web-page.
See you Tuesday!
Ole and Linda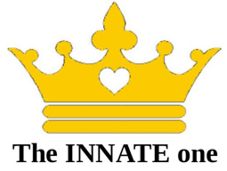 If you want to receive our newsletter directly in your email, please SUBSCRIBE by sending us a message here: https://www.innate.one/contact/