Video interview with a client
Are you curious about the INNATE method? Veronica Lindholm has done a course with Ole, where they met on-line twice a week for approximately 12 weeks. After the course ended, they met and talked about Veronica's journey together with Ole and the INNATE method. Listen to the first part of their conversation here. The video has English subtitles so that everyone can follow along and get answers to questions you might have about what we do, how we can help, and how it is possible to get out of stress, anxiety and trauma.
Are you ready for such a course yourself? Watch the video and you might get just the answer you were looking for.
Don't hesitate to reach out with any questions you might have. We know that dedicating to such a course might feel drastic. If you are in doubt, take a single session to start off with, and see if the chemistry is right for you.
---
The world around us
We like to keep ourselves informed as much as we can, and especially with all the tumult going on in the world. Mostly this is grounded in wanting to know and understand what is happening and what might happen in the future to be able to prepare emotionally for whatever lies ahead to minimize any traumatic experience.
This summer we have focused some of our energy on getting answers from people in 'high places', as they say. Even if we can't just call Stoltenberg up on the phone, he is still a person. So we contacted him (and some other people) to get answers on what is going on behind the scenes in this big theater that some might call 'the geopolitical world.'
We made these videos while on the road a couple of weeks ago, so some of the answers in the videos have already been confirmed. Also, the quality might not be our best, but we do what we can with what we have, and always consider the message to be more important than the visual impression for these videos.
---
Do you worry about the future?
Everyday, we hear and read about how the economy is uncertain, how we need to stack up food ourselves because the government is not capable of taking caring of us in case of an emergency and food shortages, and about how the war in Europe might escalate soon and that the entire world then will be at war.
How can we use the fear propaganda for something good? Is it possible to turn things around, so that instead of feeling anxious, afraid and helpless as the messages pile up, we can start feeling mastery instead?
Every crisis is worth nothing if we don't use it to learn something or to practice something we already know. The current situation is golden because there are so many opportunities to evolve and to make our own situation better. Of course this is easiest once we realize that what happens around us doesn't have to affect us. At least not more than we choose ourselves. Admittedly this will be easier if old traumas have been healed, and the programs installed to avoid new ones have been cleared. But even if you still have old scars and traumas following you on your life path, you can still learn simple methods on how to avoid getting beat down by every new supposed crisis they feed us.
If you don't intend starting a treatment course right now, at least you can start by doing the exercises that are available to all for free. If you haven't done any of them yet, why don't you start with this one. It is easy to follow, and gives so much. Try it right away, and repeat tonight or tomorrow.
We have more exercises for you here, and you are welcome to watch them as many times as you like. Let us know if you like them, and also if you would like more exercises to do. If you make them a part of your daily routine, we can assure you that your anxiety and fear will be reduced dramatically.
Enjoy your summer, and keep your spirit high! And if you need to smile and laugh a little, we recommend that you jump rope.
Happy Tuesday,
Ole and Linda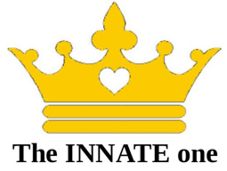 If you want to receive these updates directly in your inbox, you can subscribe here.