Tonight, we will be working on the topic 'relationships', and we will go over what needs to be in place for a relationship to work. To get the most out of the workshop, you can come prepared. Your homework for tonight is therefore that you think of an issue you might have in one of your relationships, or a problem someone close to you has. It can be a small or a big problem, and you don't have to tell anyone about it. Just make a note of it. To put it down on a piece of paper might be a good idea. If you can't think of anything, it doesn't mean that you don't have any issues. You might be inspired by the introduction, or by your fellow students, and realize that there is something to work on after all.
Technique wise, here will be a bit more instructions on how to use our telepathic skills when working with traumas and general problems. We will go through, briefly, how to observe a problem, and how to connect. Besides from that, the evening's program will basically follow the same pattern as last Tuesday, with an introduction to the topic, working on our problems, and lastly we will work on giving relief to the World.
We are exited about seeing you all tonight. And we are exited about presenting for you and teaching you about the INNATE method, that will allow you to change the way you see your life. We want to give you a tool to better cope with your everyday struggles, and we have created the School of the INNATE one to give you the space to learn together with others, and to practise what you learn.
The workshops are for everyone, and are meant as a low key forum, where you can observe and soak up information and experience, or you can share your observations and experiences with the others. When we start our courses in January, they will aim at teaching you the method more thoroughly, starting with the absolute basics, and rigorously guiding you through all the steps you need to heal your own trauma, and those of your loved ones. Who knows—maybe you yourself want to become a teacher at our school one day.
On the more practical note, we can recommend that you use headphones if you find that the sound is not satisfying. It almost always makes a big difference. We start at 20:30 CET, and we meet for about an hour. If you have any questions, don't hesitate to contact us. The easy way is through the contact form on our web-page, and the link is listed below. You can also find a link to our shop, where you can see our prices. We base all our activity on a tuition fee, and we aim at keeping it as low as we possibly can, because we want everyone to be able to attend. The workshops for the rest of 2022 are completely free. You can register for the first course now, 'Perceiving and quantifying'. You can use the contact form on our web-page. A link to where you can read more about our courses is also listed below.
The link to tonight's workshop is: https://us06web.zoom.us/j/87289017765?pwd=SDU2NmIzOFk4YmMyT2I0ZTg5NTRDUT09
If you are asked to provide a pass code, please use this one: 016376
Feel free to invite your friends and family if you feel they would benefit from tonight's work as well.
We look forward to seeing you later!
Ole and Linda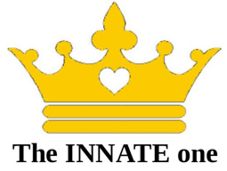 If you want to receive our newsletter directly in your email, please SUBSCRIBE by sending us a message here: https://www.innate.one/contact/