We are approaching the first free INNATE workshop, and we are getting pretty exited! We still have some work to do before we are ready to welcome you when we open the doors to the School of the INNATE one for the very first time, but we already feel pretty confident because the ground work with the method and the content has been done. And after all, that is the most important thing for us.
The workshops will all be different, but the structure will be the same. We will start with a short presentation of a topic proposed by you. We will investigate the topic together, focusing on a specific case, and then focus our loving attention in order to balance the topic with the intention of obtaining thriving happiness.
This is followed by a guided session where each person works on a problem of their own, silently. Maybe you have a sore back, or you are worried about the future. Working in a group like this, we will pursue a potential that eventually will bring some relief to each and everyone. When we are done we will share what we have achieved, look at possible obstacles, and delve into one or more of them.
Finally, we will—through a guided session like the one before—focus on some of the darkness that people around the world are experiencing right now, and then focus our loving, intentional attention on it in order to contribute to lasting peace and prosperity.
All the workshops will be free for the rest of 2022, they will be held on Tuesday evenings at 20.30 CET on Zoom, and the first one is Tuesday 29th November. If you know already now that you want to participate, we would love to hear from you. Not the least if you have a topic suggestion or a question of any sort. You can reply to this email or use the contact form on our web-page.
See you in the classroom!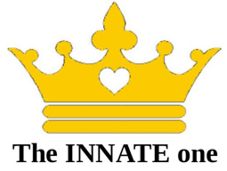 If you want to receive our newsletter directly in your email, please SUBSCRIBE by sending us a message here: https://www.innate.one/contact/