We announced last week that we will be at the fair in Trondheim, Norway in March. That fair has been cancelled, so instead, we will be at the fair in Kristiansand, Norway, 24th to 26th of March 2023. If you happen to be in the area, we would love to meet you in person, so come see us if you get the chance.
During the fair, Ole will also be giving his lecture series "From predestination to freedom", with three different lectures, each dealing with its own different perspective. The past, with the lecture "Traumas of the past locks us down", the now with the lecture "Self defense course in conflict management", and the future, with the lecture "Become master of your destiny".
We plan to do another 'Course 1' in April, and also the first 'Course 2'. So, if you want to join us, please sign up already now, using the contact form on our web-page. We would like to keep the number of attendees fairly small, which is why we will limit the number of spots. Remember that in order to sign up for 'Course 2', you will have to have finished 'Course 1'. If you have any questions about the courses, please reach out through our website, where you also find much more information on the courses. Please note that the site is being upgraded, but the information is all there, even if the upgrade is not yet complete.
Because of all our different projects, we will do one monthly free workshop for a period going forward. The free workshops does require quite a bit of work, so even if we appreciate them tremendously, and we love to meet with all of you, we will limit the amount to one free workshop each month. The next workshop will be Sunday 5th of March, 2023, at 20:30 CET / 2.30 pm EST. We will decide the topic later, but you can reserve your spot already now, if you know you want to join. You can do so using the contact form. The direct link is listed below. If you have a topic suggestion, please send it to us using the same form.
If you miss the weekly workshops, remember that the introductions and some of the exercises we have done, are available through our channels. Please comment and share the videos if you like them. The links to our channels are listed below.
Work hard!
Ole and Linda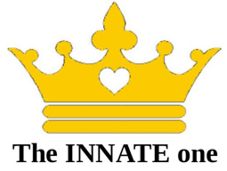 Link to the first course, 'Perceiving and quantifying': https://www.innate.one/courses/1-perceiving-and-quantifying/
Sign up for the next course or workshop here: https://www.innate.one/contact/
If you want to receive our newsletter directly in your email, please SUBSCRIBE by sending us a message here: https://www.innate.one/contact/