Tonight, Sunday, we are having our first English workshop. We will be a small group, because we don't have many sign-ups. Maybe you forgot to sign up? The direct link to the contact form is listed below, if you want to sign up as well. We start at 20.30 CET / UTC +1, and meet for about an hour. Feel free to share this newsletter with your friends and family, who you think might be interested in our work as well. Sharing is caring.
Lately, we have been working quite a bit on remote viewing and predictions, so this will be tonight's topic. Looking into the future to see if there is anything there that we should prepare our souls for, so that if a major event happens, we will be less or not at all traumatized.
Preparedness comes is different shapes and forms. There is the material way, to make sure you can withstand a period of time with no electricity, that you have food and water stocked up, that you are in a safe place with people around you that you know and trust. But, what might be the most important way of all, is to prepare your soul for what lies ahead, to avoid traumas, and to heighten your chances of getting through a possible crisis in a good way.
We want to give you the gift of planning your year, by looking at 2023 as a whole for all of human kind, and also briefly for each of you, to see if there is anything you could prepare for in particular. It is all part of taking responsibility for your life, not leaving it up to others to control where you will be going and how you will be doing.
In the meantime, you can watch one of our previous introductions on one of our channels, or listen to Ole read a short chapter from his book. The links to our different channels are listed below.
Use this link to join tonight's workshop on preparing for the future: https://us06web.zoom.us/j/88500921204?pwd=cWtERlJ1ZDBkaHU2WlQ1UHdZZzVvQT09
If you are asked for a passcode, please use this one: 784391
See you in a couple of hours!
Ole and Linda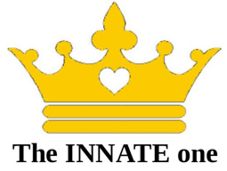 Sign up for our workshop using the contact form here: https://www.innate.one/contact/
If you want to receive our newsletter directly in your email, please SUBSCRIBE by sending us a message here: https://www.innate.one/contact/